Product Description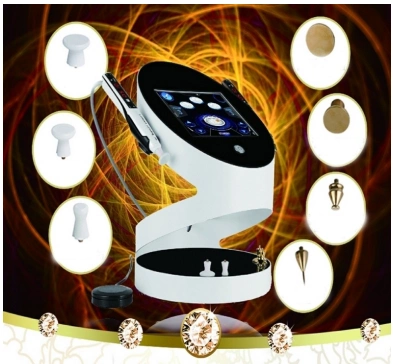 What is Plasma ?
Gas aterials apply energy. The ionization generated by free electrons changes to a gas state. At this time, the applied energy includes various types such as heat, alternating current, direct current, and RF.
In the case of plasma, a direct current is used as an energy source.

·Spark discharge sequence generated by direct current, the heat generated by spark discharge causes the skin heating up. The discharge mechanism of direct current has a great influence on the small part of the skin compared with the discharge formed by the alternating current discharge. It is very valuable, and the DC discharge will not be damage surrounding tissue.

• Discharge is the formation of an electrically conductive connection between the tip of the device and the skin of the patient, the tip being at a distance of 4 mm from the skin. The treatment area can be seen, where air containing free electrons at the discharge point absorbs a large amount of energy, causing air to penetrate, which stops acting as an insulator and begins to direct current (electric shock). The air is ionized and becomes a plasma.

· Uses plasma to stimulate cell regeneration, which can achieve anti-aging, enhance skin absorption, antibacterial cleansing, effective whitening and brightening, improve fine lines, increase skin elasticity, enhance facial contours and remove scars.