Bee Wax Manual Foundation/bee Wax Foundation Sheet Machine/automatic Beeswax Comb Foundation Rolling Machine
Comb foundation machine is used to producing beeswax foundation sheet. There are 2 kinds of comb foundation machine: manual comb foundation machine, electric comb foundation machine. It consists of two aluminium alloy roller, wheelwork and foundation.
Features and Application:
1. The comb foundation mill is used for embossing plain and pure beeswax sheets.
2.With the exact cell outline of the honeycomb for fixing into the frames of a beehive.
3.Such embossed comb foundation sheet from a base for the bees to build up new combs.
4.This helps to conserve the energies of bees to secure drawn-out combs of adequate cell-sizeduly related to natural body-size of local races of bees.
5.The surface of these rollers has a honeycomb cell design which embosses the comb foundation sheet.
6.Featured by no lead included, high precision, durable use, can product different kind of beeswax
coin. The beeswax it produced have hard compact and neatly.

Specifications:
Model
Type
Roller
length
Roller
diameter
Roller
material
Cell
size
Gross
weight
MG195
Manual
195mm
86mm
Aluminum
alloy
4.9mm/5.4mm
or customized
45kg
MG195E
Electric
120kg
MG310
Manual
310mm
45kg
MG310E
Electric
120kg
MG250E
Electric
250mm
110kg
Bee wax foundation Manual type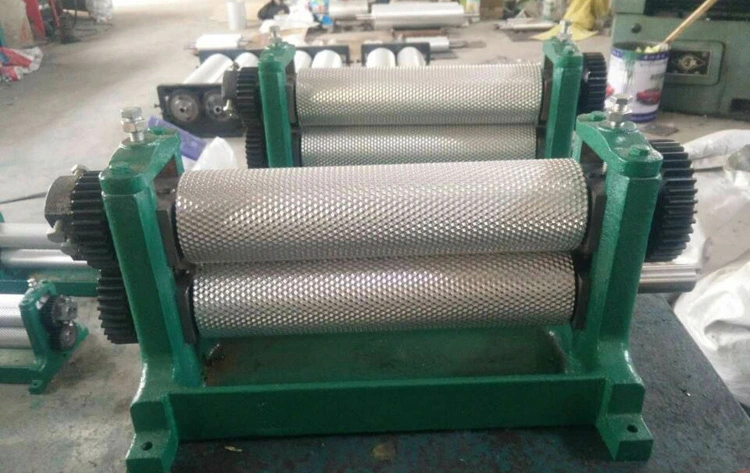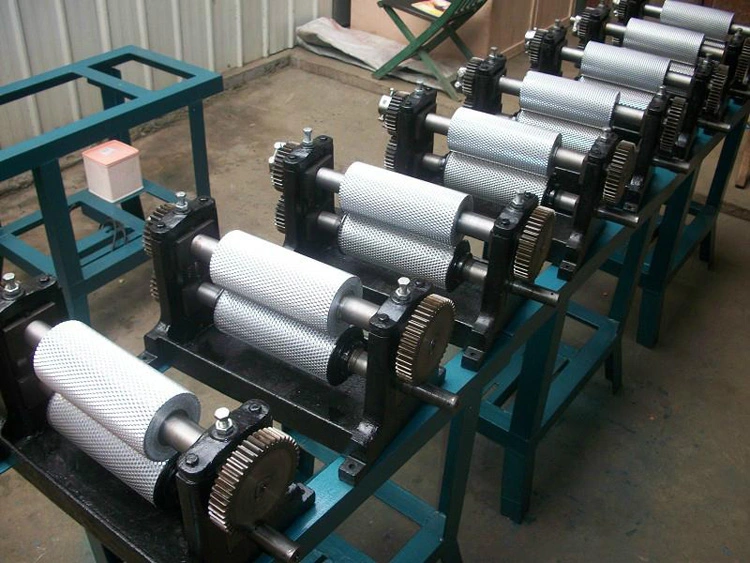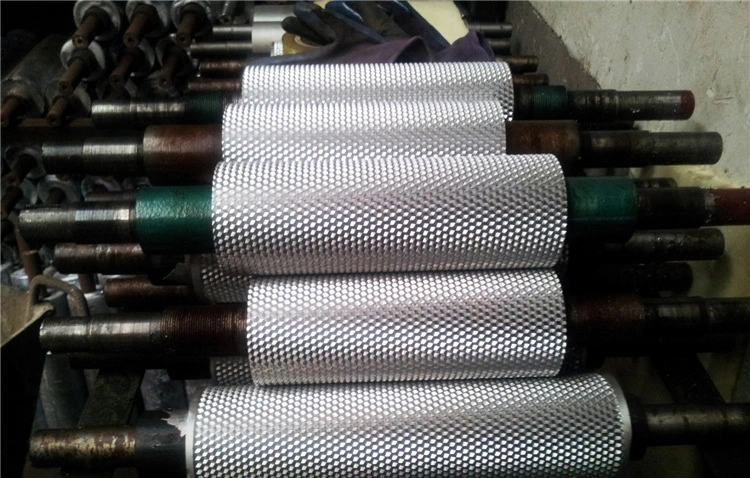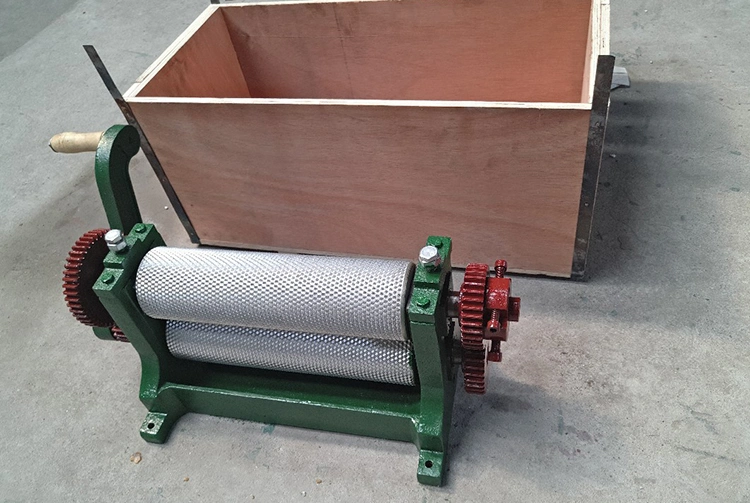 Bee wax foundation Electric type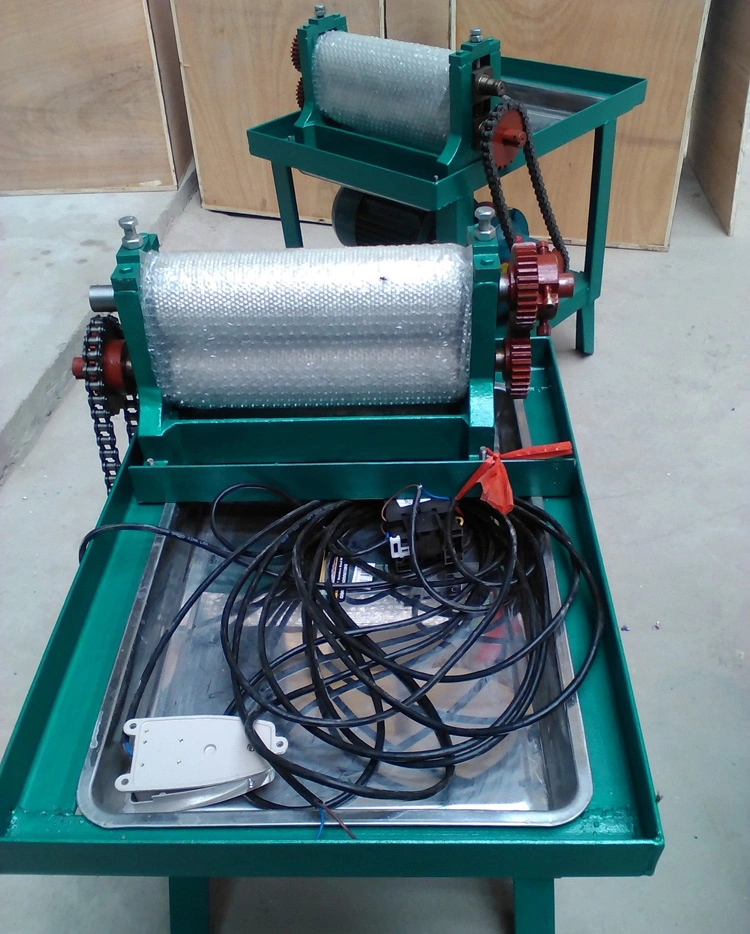 Functions: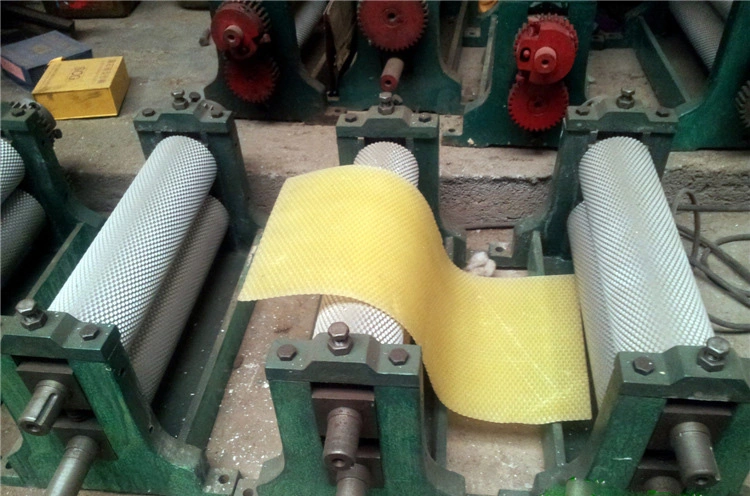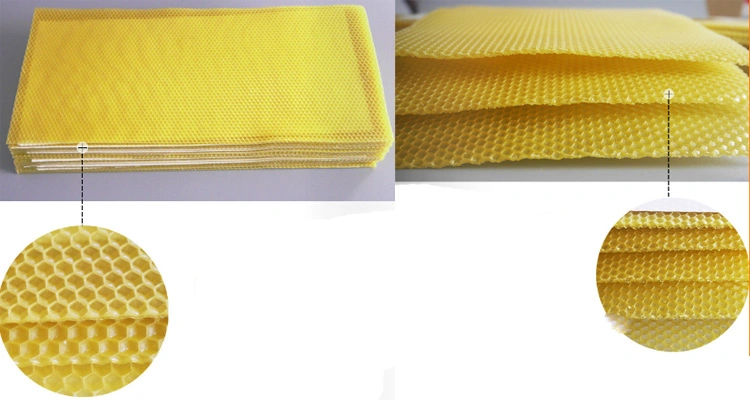 Contact: